Metamorphic Association - International Gathering
03 - 06 June 2016
Annual Gathering, Friday 5.00pm - Sunday 3.30pm
Teachers' Meeting, Sunday 4.00pm - Monday 3.30pm
at Kardinal-Döpfner-Haus, Domberg 27, 85354 Freising, Germany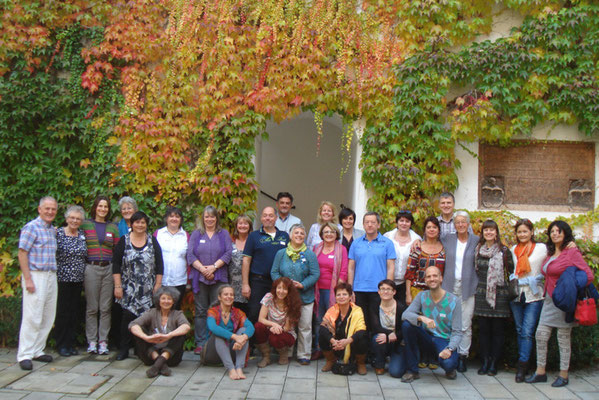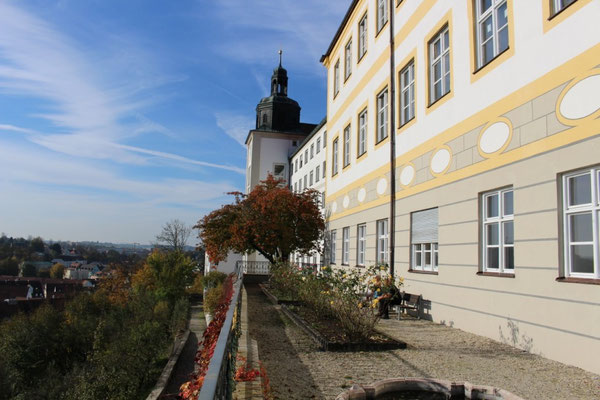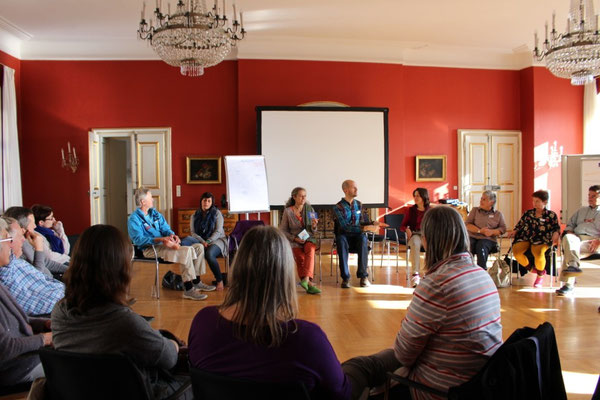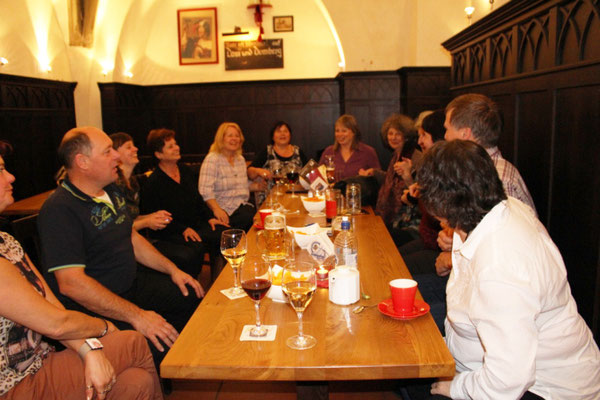 at Kardinal-Döpfner-Haus,
Education Centre
in Freising, near Munich, Germany
Main language: English
(translation available)
Event host: The Metamorphic Association
Organiser 2016: Morag Mackay with Tina Hack
Program team 2016: n/n
This event is recognised as continuing education for Members of the Metamorphic Association
Your contact for the Gathering 2016 is Morag:
office@metamorphicassociation.net

Please write in English. German, Italian or French is fine as well, but the reply will take some days longer due to translation work.
How to get there by public transport


Munich airport (MUC)
is located only 11km from Freising
Munich airport to Freising, Kardinal-Döpfner-Haus
15min. by Taxi (20,- €)

Alternatively:
Bus Service (No. 635) from the airport to the railway/bus station in Freising every 20 minutes starting from 03.30 am to 00.50 am. Tickets (2,30 €) are available on the bus.
Railway/Bus station Freising
is in walking distance (750m, 9min) to the Kardinal-Döpfner-Haus.
Further low-priced continental travel options:
Arrive at Munich central bus station ZOB by Bus and change to
city railway (S-Bahn, S1, 37min. Single Ticket Adults: 7,80 €) to get to Freising.
Prices
full board + single room (all rooms have private facilities)
Early Bird - get a discount for bookings made before Feb. 15th
€345 (£265) Gathering + Teachers meeting
€245 (£185) Gathering only
Regular price - for bookings made after Feb. 15th
€400 (£305) Gathering + Teachers meeting
€280 (£215) Gathering only
Payment options


Payments in EURO (preferred) - Bank Transfer to:
Metamorphic Technique Ireland, Bank of Ireland,
Sutton Cross, Dublin 13.
IBAN: IE26BOFI90069019369756
BIC: BOFIIE2D
Reference:
Gathering2016 + your name
Payments in GBP
Bank Transfer to:
Metamorphic Association
Barclays Bank
Tooting Bec branch
Sort code 20-21-78
account number 60358932
Reference:
Gathering2016 + your name
As this year's venue in Germany is being paid in EUR we suggest the following to cut the cost of fees and exchange rates:
When your account is in GBP, you pay in GPB to the Metamorphic Association's main bank account.
If your account is in EUR or any other currency than GBP, please use our Irish EUR account.
Cancellation Policy Gathering 2016

As we need to pay certain fees in advance our policy is to retain 20% for cancellations made up to March 4th, retain 40% for cancellations up to April 21st. From May 17th we will retain 50%. There will be no refund for cancellations after May 17th.
Your registration for the gathering 2016
Closing date for applications: 15th of May
You will receive a confirmation email within a few days.